New York Car Insurance Requirements
New York Car Insurance Requirements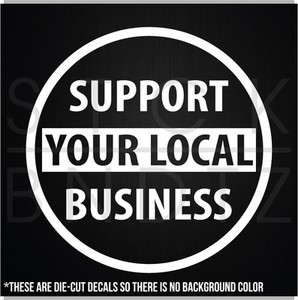 Owning an automobile in New York City can be a very expensive proposition, due to expenses such as registration costs and the fees involved in monthly parking. These costs are so high that many residents choose to go without an automobile altogether and instead rely on the famous New York public transit system. If you do decide to purchase an automobile in New York, however, and have managed to find a place to park your car, you'll still need to purchase insurance. New York, like many large metropolitan cities, has their own unique car insurance requirements, as does the state of New York.
Minimum Coverage
There is a minimum amount of insurance coverage required in New York in order to register your car and obtain license plates. This coverage includes No-Fault (Personal Injury Protection) to pay medical expenses and lost earnings for a driver, pedestrian or passenger injured by your car. This coverage must cover up to $50,000 per person ("basic No-Fault coverage"), for the driver and all passengers injured in your car as well as any pedestrians. Liability insurance is also required to protect against the harm your car or any car you drive might do to people and their property. Another required type of insurance is for uninsured motorists. This type of insurance protects against the injuries you, your family or your passengers might suffer in a hit-and-run accident or in an accident with an uninsured or under-insured vehicle.
No-Fault Laws
New York is a "no-fault" state. The purpose of No-Fault insurance is to restore individuals hurt in auto accidents to health and productivity as quickly as possible without their having to endure large out of pocket costs. Therefore, lawsuits due to auto accidents can be brought only for economic losses that exceed No-Fault benefits and for non-economic damages such as pain and suffering only if a "serious injury" is sustained. The definition of "serious injury" is defined by New York law.
No-Fault does not pay for auto body repair of your car or damage to any other party's motor vehicle or property. It isn't required, but you should also purchase collision insurance which covers accidents and pays for vehicle repairs. Comprehensive coverage is another item you should purchase, as it covers causes other than a collision such as theft, fire, flood, windstorm, glass breakage, vandalism, hitting or being hit by an animal, or by falling or flying objects.
Other Coverage
Other optional coverage which isn't required by the state includes bodily injury liability, which is a good idea for people seeking to protect themselves from lawsuits resulting from an auto accident. The amount of coverage you require is based on the value of your personal assets. Several different levels of coverage are available. Property damage liability is another optional coverage. If you car costs more than $10,000, you may need to purchase additional coverage equal to the replacement cost of your car. You can also purchase additional PIP (No-Fault) benefits above the required level of $50,000 if you would like. Additional supplemental insurance can also be purchased to better protect you from underinsured or uninsured motorists. Ask your agent which policies and levels of coverage make the most sense for you. There are several other optional items available.
One other insurance related item that you should be aware of if you live in the city or state of New York is the Insurance Information and Enforcement System (IIES). This system will detect uninsured vehicles and report the information to the New York State DMV. That's why it's important to maintain insurance coverage on any automobile that you own. Penalties for non-insurance include the suspension of your vehicle registration and driver's license, as well as substantial monetary penalties.